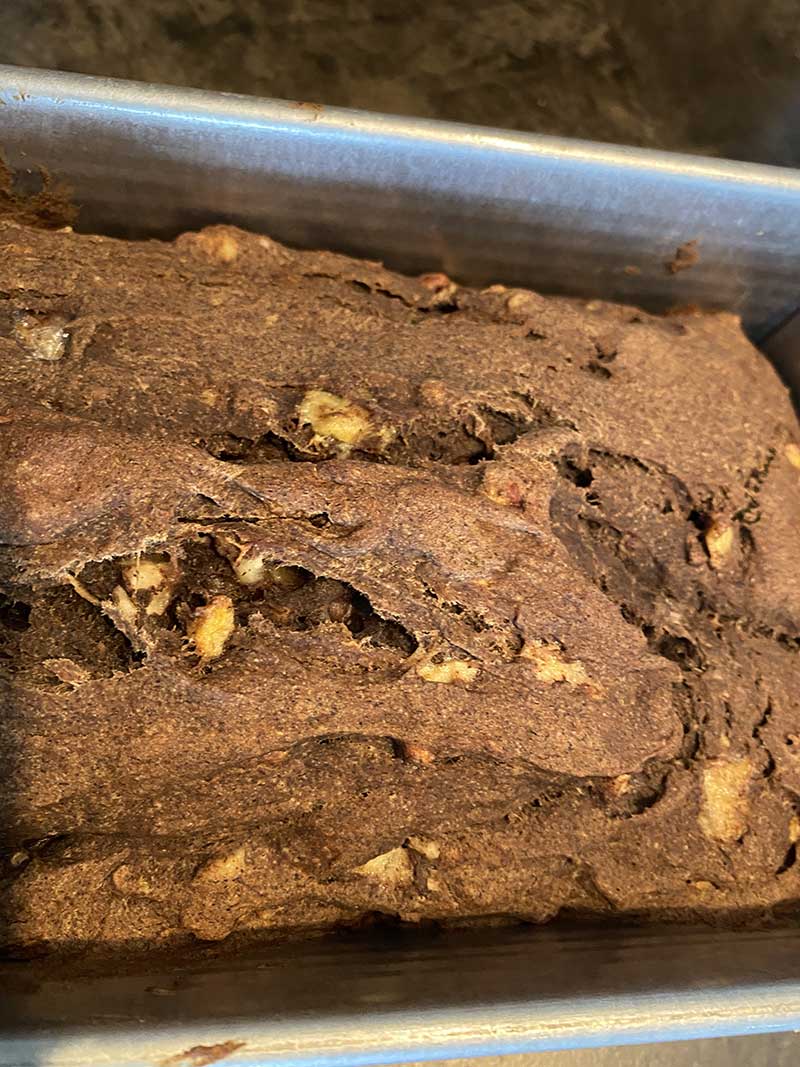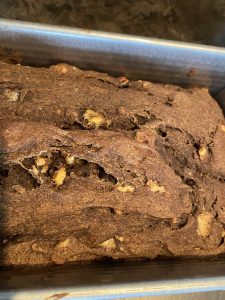 Two things I love: Banana bread and eating nutrient dense foods.
At first glance it might not seem like these two things go hand in hand. After-all, even most "healthy banana bread" recipes call for white flour, added sugar, and end up creating something more akin to a banana cake than what I'd consider a nutritious and healthy part of a meal.
But there is another way and I'm excited to share my Buckwheat Banana Bread recipe with you.
Not only is this recipe delicious, It's also gluten free, grain free, vegan, has no added sugar, and can be quickly and easily put together using only 1 bowl with ingredients that are easy to have on hand.
Maybe you even have what you need already?
If buckwheat is a new ingredient for you, know that although it has "wheat" in the name, its not actually a wheat product at all. Buckwheat is a seed that happens to be an excellent cover crop for regenerating land as well as being healthy and delicious. Buckwheat flour (which is just ground buckwheat seeds) is loaded with nutrients, naturally gluten-free, and fairly easy to use as a substitute for other types of flour too.
Ready? Lets dive in!

Here's the recipe:
Easy Buckwheat Banana Bread
Try this buckwheat banana bread! It's a slightly sweet, low-sugar banana bread that's easy to make and both delicious and healthy to eat.
Ingredients
US Customary
2

cups

buckwheat flour

(I used Bob's Red Mill Organic)

3

tsp

cinnamon

2

tsp

baking powder

¼

tsp

salt

4

large

ripe bananas

(mashed)

⅓

cup

applesauce

(no sugar added)

⅓

cup

liquid coconut oil

(can use olive oil)

2

tsp

vanilla extract

½

cup

walnuts

(optional)

½

cup

pecans

(optional)
Instructions
Preheat your oven to 350 degrees F (176 C). Line a bread loaf pan with parchment paper or lightly grease with coconut oil.

Mix together all of the dry ingredients in a medium to large mixing bowl.

(2 cups buckwheat flour, 3 tsp cinnamon, 2 tsp baking powder, ¼ tsp salt)

Mash your bananas and add to the bowl. 

Mix all of the wet ingredients directly into the bowl too.

(⅓ c applesauce, ⅓ c coconut oil, 2 tsp vanilla)

Mix in chopped nuts (optional but I like the added flavor and protein.

(½ c walnuts, ½ c pecans)

Spoon into the bread pan and smooth out the top. 

Bake for 55 minutes. When done, the bread should look (and feel) firm on the top with a little crackly and golden-ish finish. Slide a thin knife into the center to check if it's done, if it is, it will come out clean. 

Let the bread cool at room temperature for about 10 minutes, then carefully flip the pan and delight in what a beautiful loaf of healthy banana bread you just made. 
Enjoy! This bread keeps for about 4-5 days covered at room temperature. I like it toasted with a little Miyoko's organic vegan butter or even better, spread some regenerative agriculture almond butter from Philosopher's Stone Ground.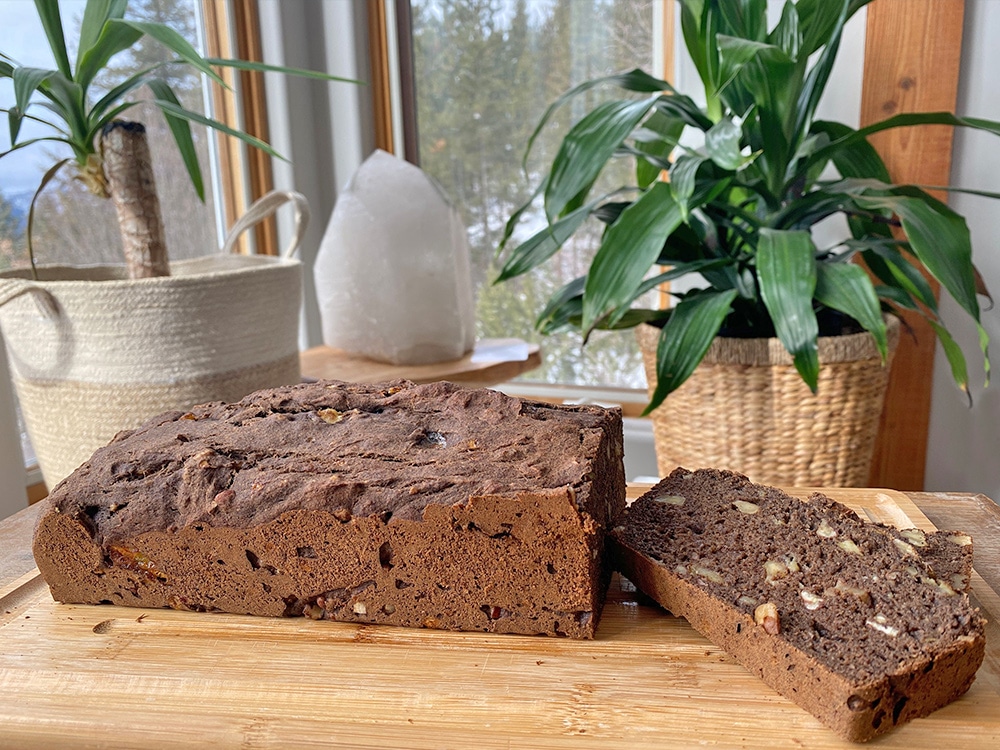 Be sure to comment below and let me know if you make this!
With love,